Since removal was never a realistic outcome, impeachment was about harming Trump in an election year. By that standard, it could not have gone worse.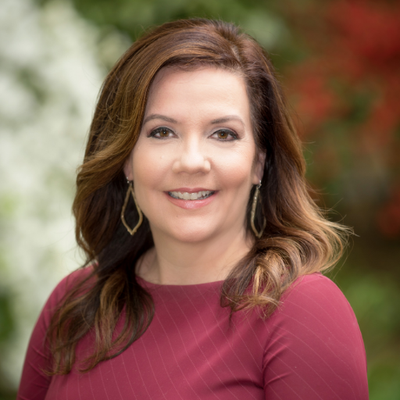 Democrats' impeachment effort was never about removing President Donald Trump from office. If it had been, it would not have been rushed through the House of Representatives without a proper predicate or investigation.
No reasonable person expected the Republican-controlled Senate to remove a sitting president for anything Rep. Adam Schiff repeatedly alleged, no matter how unfairly he characterized Trump's thoughts, words, or actions.
Impeachment was about satisfying the corporate media and Democratic base that had demanded it for years. And since removal was never a realistic outcome, it was about harming Trump in an election year.
By that standard, it could not have gone worse. Here are three ways that Pelosi's gambit backfired bigly.
1. Donald Trump's Numbers Went Up, Not Down
The latest Gallup poll of registered voters shows that Trump's approval rating is the highest it's been since his inauguration — 49 percent. That number went up from 39 percent in October, which was during the House's impeachment process, such as it was.
During that same time, approval of the Democratic Party fell from 48 percent to 45 percent and approval of the Republican Party shot up from 43 percent to 51 percent. That's the first time the GOP has had majority approval since 2005. The party also has a rare partisan-ID advantage.
Approval for Trump's handling of the economy and the killing of terrorists have strong majorities as well. More than half of those polled favor his acquittal, economic confidence is the highest it's been in decades, and national confidence is at a 15-year high. The Gallup poll matches other recent surveys showing Trump with high marks.
The entire point of impeachment was to push Trump's numbers down. They went up. They went up despite media push polls trying to suggest, however implausibly, that a legitimate majority of Americans wanted Trump removed from office. Trump's numbers went up despite overwhelmingly favorable coverage of the slipshod impeachment case.
This is a huge disaster for Democrats.
2. Joe Biden's Candidacy Was Irreparably Harmed By Impeachment Facts
When the Russia collusion hoax imploded finally with the July 2019 testimony of Robert Mueller, the man ostensibly in charge of the special counsel probe into the matter, Democrats had to scramble for another reason to push impeachment. With the help of an anonymous whistleblower — reported to be a partisan ally of Joe Biden's from his time as President Barack Obama's point man over Ukraine — Democrats concocted an elaborate scheme to accuse President Trump of abuse of power related to Ukraine.
The original claim was that President Trump had committed a campaign finance violation for asking for assistance with a government investigation into Ukraine's known 2016 election meddling and for Ukraine to look into corruption issues related to the family of former Vice President Joe Biden. His son Hunter Biden had received a lucrative $80,000-a-month gig to sit on the board of a reportedly corrupt energy concern. Biden had no relevant experience for the position apart from being the son of the man handling Ukraine policy for the Obama administration.
Democrats alleged that the concerns President Trump expressed amounted to 2020 election interference requiring immediate removal from office. But no one ever offered a non-corrupt explanation for the Biden family's lucrative entanglement in Ukraine, making the argument much more difficult.
Joe Biden just underperformed in the Iowa caucuses. He is a two-time vice president who had the entire Democratic Party establishment behind him. Because of Speaker of the House Nancy Pelosi's antics in delaying the delivery of the articles of impeachment to the Senate, he had more or less free run over the state for the last two weeks while serious opponents Bernie Sanders, Elizabeth Warren, and Amy Klobuchar were forced to remain in Washington for the impeachment trial.
Yet reports indicate Biden underperformed, perhaps even getting boat-raced by a Communist-country-loving Democratic socialist, a Pretendian, and a child mayor. New York Times podcaster Michael Barbaro reported of an instance where the unanswered facts about Hunter Biden hurt his father's performance:
Of course, a fact check would have meant the Yang supporter underestimated the level of remuneration by nearly $1 million a year, but the anecdote does suggest that the entire impeachment effort only highlighted a corruption that would never have been mentioned by corporate media otherwise.
It is worth remembering that the only reason we even know that President Trump discussed these matters is because of a leak to Politico — presumably by people close to impeachment manager Rep. Adam Schiff — in late August. Otherwise, Biden would not have been tarnished by these claims that the media had graciously left underreported prior to the impeachment gambit.
2020 election interference, indeed!
3. Republicans Were Accidentally Forced Into Their Position of Maximal Strength
Republicans perform best when they are unified, but it's surprisingly difficult to get them there. During the 2016 election, for example, many Republican leaders succumbed to peer pressure and media pressure to denounce Trump. Those who did faced electoral consequences, even if they received restrained praise from the media.
In the early days of the Trump administration, Republican senators were some of Trump's biggest opponents. Many privately discussed with reporters their willingness and even eagerness to vote to remove him from office at the end of the Russia investigation. Instead of investigating the false and dangerous Russia collusion theory, most Republican senators sat quietly or supported the limitless investigation into him and his associates.
Only the utter failure of that probe to find any collusion with Russia protected Trump from intra-party revolt.
But when Democrats' impeachment effort failed to meet even basic standards of fairness or seriousness, Republican senators, even those who loathe Trump, could not justify a vote to remove him. Their voters would have never tolerated it even if they had wanted to. The case was so weak and so shoddy that voting to acquit was far and away the easiest choice to make.
As with the anti-Kavanaugh smear operation, things turned in Republicans' favor and against Democrats, and the media only when they showed unity in the face of the coordinated campaign.
The unfairness of that operation also made Republican senators wake up to the need to fight back and fight hard. Voters now demand a strength in their senators that they were previously able to avoid showing. This is the position of maximum strength for Republicans, and was only made possible by how poor the Democratic operation was.
Mollie Ziegler Hemingway is a senior editor at The Federalist. She is Senior Journalism Fellow at Hillsdale College and a Fox News contributor. Follow her on Twitter at 
@mzhemingway
Courtesy: The Federalist
https://katrinapierson.com/hemingway-impeachment-theater-could-not-have-gone-worse-for-democrats/